1. She was, without irrational argument, the greatest female singer of her generation, and the greatest female singer, possibly, to ever live. If you were sculpting a pop star from scratch, you couldn't have built a better voice, a prettier face, or a greater vocal lineage. She rendered MTV colorblind in the mid-80s, following in Michael Jackson and Prince's footsteps. Her talent was unreal at times, moved mountains that shouldn't have budged. Who else could've pulled off The Bodyguard or turn "The Star Spangled Banner" into a best selling smash? Who else could remake songs previously recorded by George Benson and Dolly Parton into two of the biggest pop hits of their decades? And yet, despite all that – or maybe because of it – here we are.

2. How much can people give of themselves and remain sane? To have your foibles, flaws and mistakes analyzed, lambasted and paraded in front of millions, daily, is more than most of us could bear. And being on top in the music industry subjects one to a spectacular kind of evil. Yes, Whitney Houston was rich and beautiful and talented, but once that was who she would be forever, it was no longer unique or special. It became like being able to write or speak or drive a car, or any of the other things most of us do every day and take for granted. Many of us behave because we have jobs and bills and family members that make us do so. If those societal constraints were not only lifted, but abolished, and we were encouraged to do whatever we want, whenever, and with whomever, well, then, a clearer picture begins to formulate as to whom we really are.

3. When Dave Chappelle walked away from his $50 million contract with Comedy Central in the late spring of 2005, many thought he was crazy. I wonder how many still feel that way. As he told James Lipton on Inside the Actors Studio, "Why is Dave Chappelle going to Africa? Why does Mariah Carey [get] a $100 million deal and take her clothes off on TRL? A weak person cannot get here to sit and talk to you. Ain't no weak people talking to you. So what is happening in Hollywood? Nobody knows. The worst thing to call somebody is crazy. It's dismissive… These people are not crazy. These are strong people. Maybe the environment is a little sick." Lesser known, but still beloved singers of Whitney's era, like Gerald LeVert and Vesta Williams, are also no longer with us, likewise victims of prescription drug use that crossed that fine line one time too many. Which fine line, you ask? The one between the show going on, no matter what, and that other thing: your life.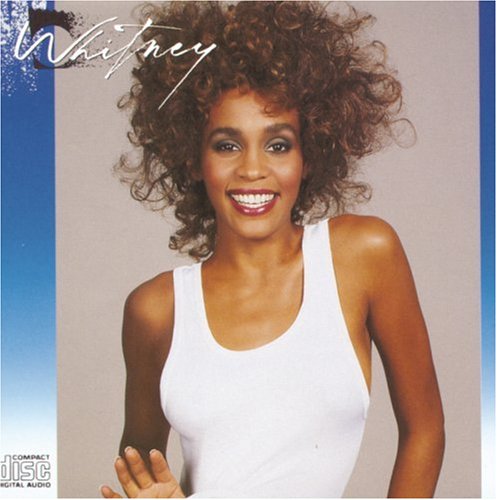 4. I have no words to describe how important Whitney Houston was to me as a child and adolescent. How many talent shows I witnessed people

butcher "The Greatest Love of All"

because she sang it so perfectly, every black girl in Toledo thought they could do it too. How many songs on her first three albums that I still know by heart, even now. How hard it is to listen to the female pretenders of the following generations, because they will never be in her area code. She was our beautiful black princess, and her success, for a time, seemed like our success. When you are the first and the best and the only, people expect far more from you than is rational. And no one cares or believes that you have insecurities.

5. Her image – that of the squeaky clean girl next door – was a carefully crafted sphere of malarkey. She was not alone: hunky girl magnet Rock Hudson was gay, the beloved Spencer Tracy was a mean drunk, and don't get me started on Bob Hope. But it required maintenance past all reason. This is the same methodology that made Michael Jackson feel that he had to hide the adult he was from us, change his nose, and continue to put on massive shows when he was unhealthy. Psychotic, yes, but we, the fans, want what we want when we want it and the bigger the celebrities are, the more we suck them dry.




6. Whitney knew it wasn't right, but what was the alternative? She was getting paid very well to do what she loved most, what her mother had done, and her cousin Dionne and her godmother Aretha. What else was there to do? So if she couldn't really go in on Serge Gainsbourg for

sexually propositioning her on French television

, or cuss out all the black people who said she didn't have enough soul once she became a pop superstar, well, that would just have to be okay. And then came Bobby Brown. At a time when she could've had any man in the world, she chose the Boston bad boy, best known for his street smart, danceable songs and lewd onstage antics. When a performer as beloved as Whitney leaves us so soon – and under such grim circumstances – someone has to be blamed. Bobby's rebellious attitude empowered her to shed the image and the soul crushing masquerading that went along with it. It has been popular over the last couple days, just as it was when they were married, to blame Bobby for her drug addiction and downward spiral into our current tragedy. But Bobby was using heavy drugs when they met. And Whitney was an adult and not as naïve as her image suggested. How about Bobby was Whitney, on some Tyler Durden ish? And Bobby Brown is bipolar. Doesn't eliminate his wrongdoing, but it does place it in context. Meanwhile, Bobby's father died on Friday, his ex-wife died Saturday and on Sunday, their daughter, Bobbi Kristina, was hospitalized for the second time that weekend. If that is not enough suffering for those of you who want Bobby Brown to suffer now, you are in worse shape than he is.

7. I believe that Whitney Houston was the initiator of tremendous acts of love, kindness and charity in her personal life. I also think there were many times, sober and non-sober, where she was equally capable of the opposite. So that makes her ordinary, yet with an extraordinary talent that propelled her to luxuries and pressures that 99% of us will never experience. I am sad that it didn't end better. But I understand.





ABOUT JASON GILMORE
Jason Gilmore is a film director, screenwriter, novelist and unrepentant Detroit Pistons fan. Track him down on Facebook.

more about jason gilmore


IF YOU LIKED THIS COLUMN...
COMMENTS
tracey kelley
2.15.12 @ 7:43a

It's a shame, yes. Her talent was otherworldly. However, I still believe there are ways to avoid celebrity pitfalls and image traps, especially for someone as well-connected as Whitney was. You ask for help. You rely on faith. You trust in wise counsel. You take out your own trash sometimes. You put the job away so that you can have some semblance of reality.

Why do some stars burn harsh and bright, while others linger and even thrive? Hard to say. But building character and staying humble help.

May she rest in blissful peace.

---
margot lester
2.15.12 @ 8:05a

Great column, Jason. All good points well stated. It *is* a tragedy how we chew up and spit out some of the most talented people -- and how that impacts their lives.

---